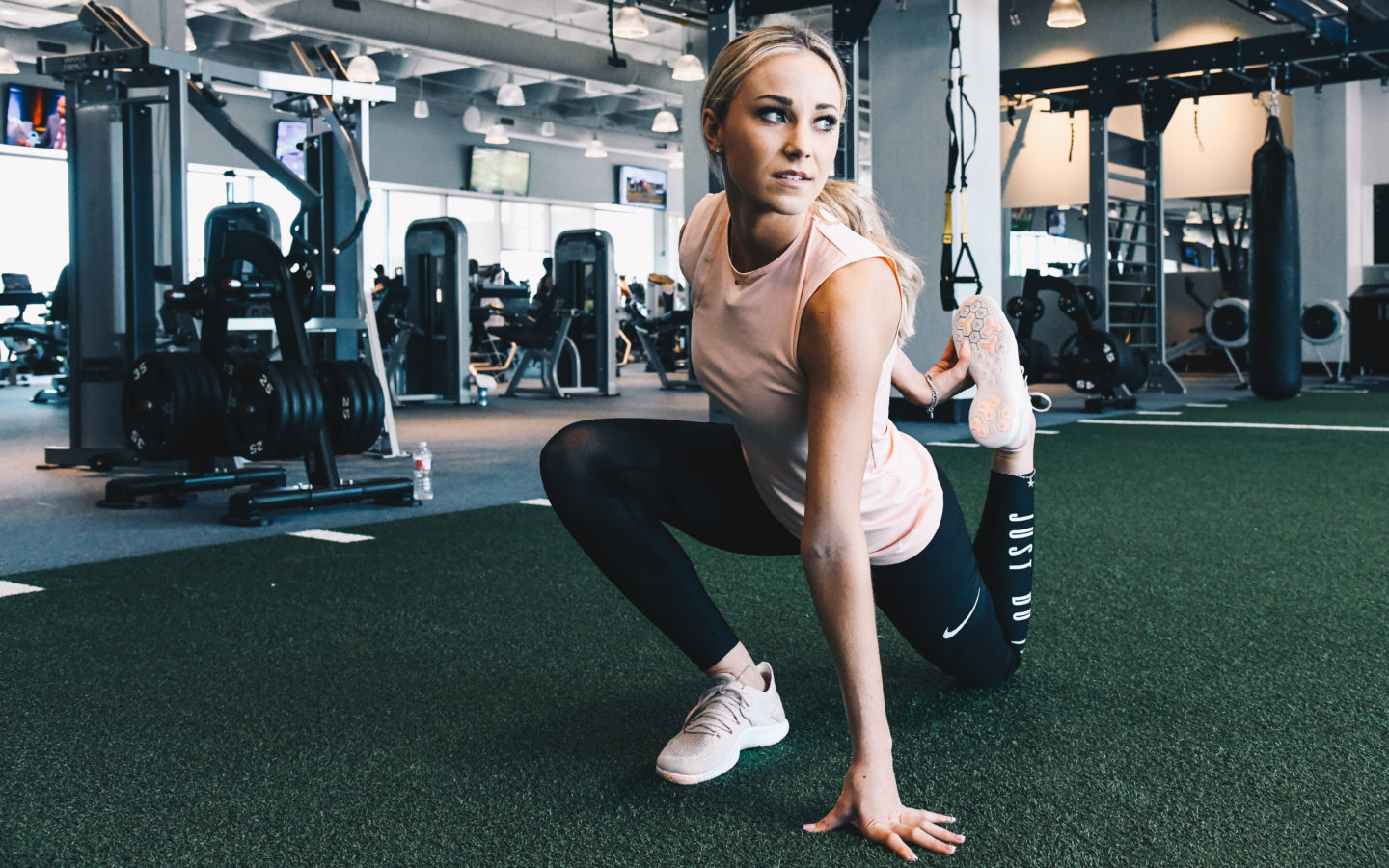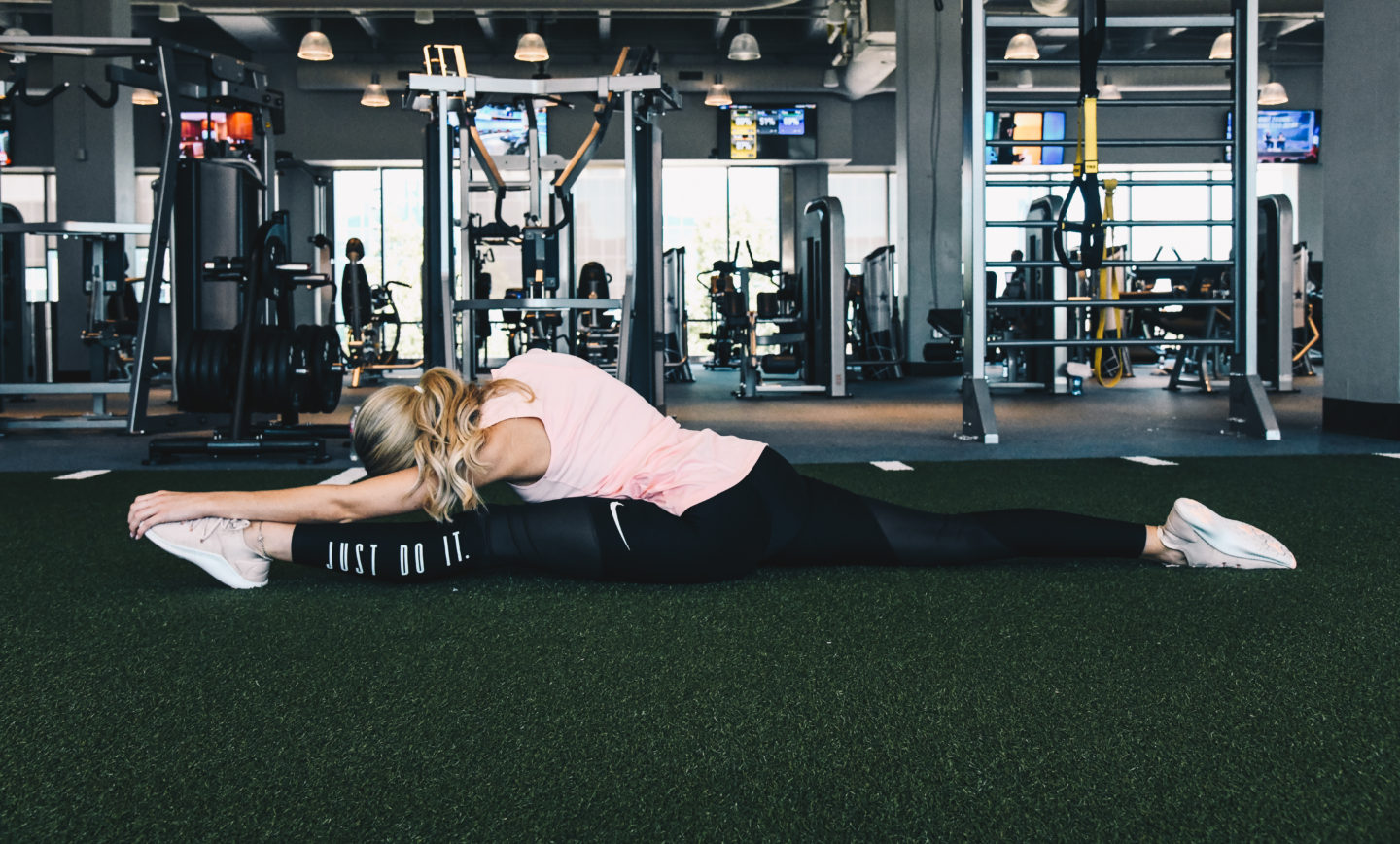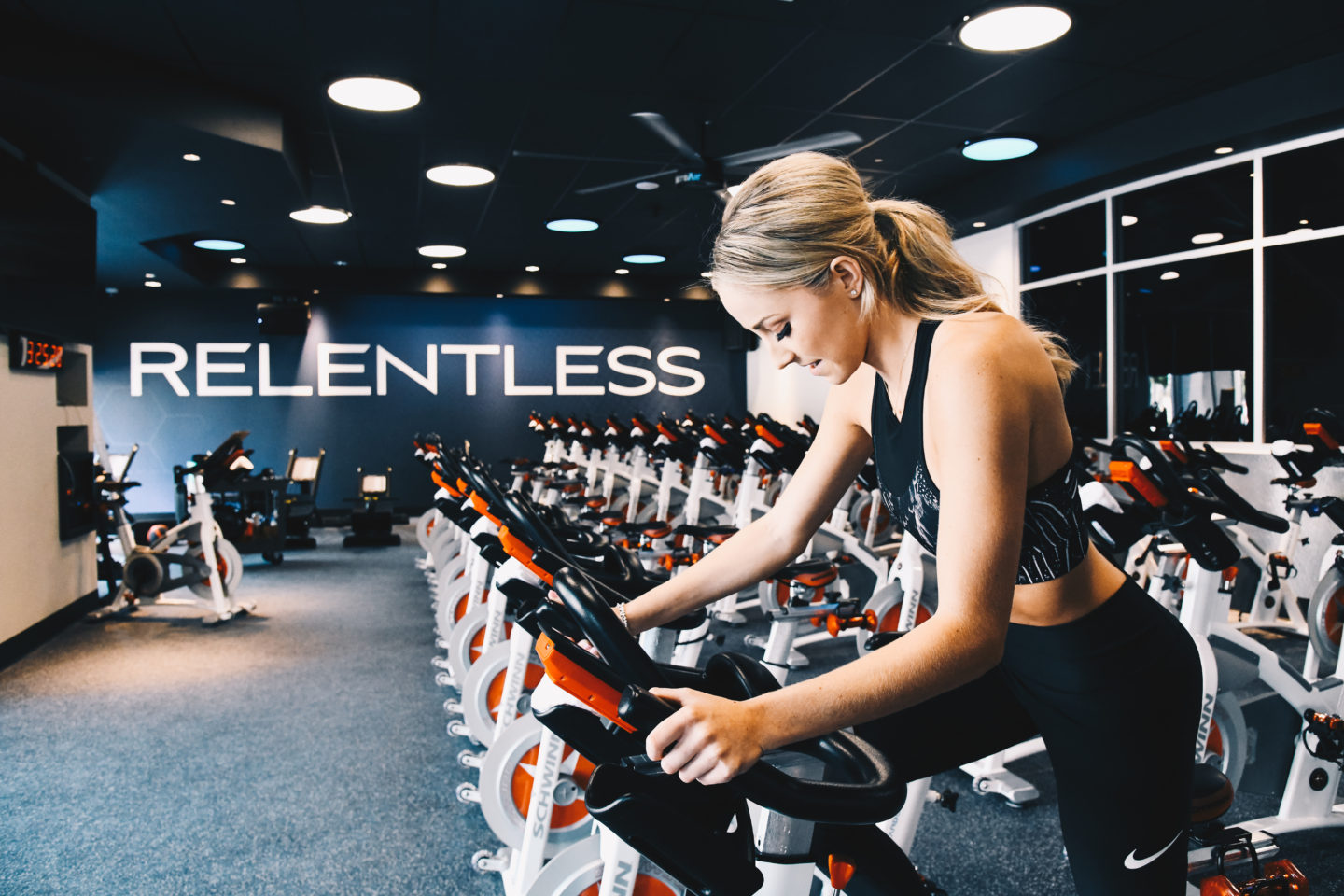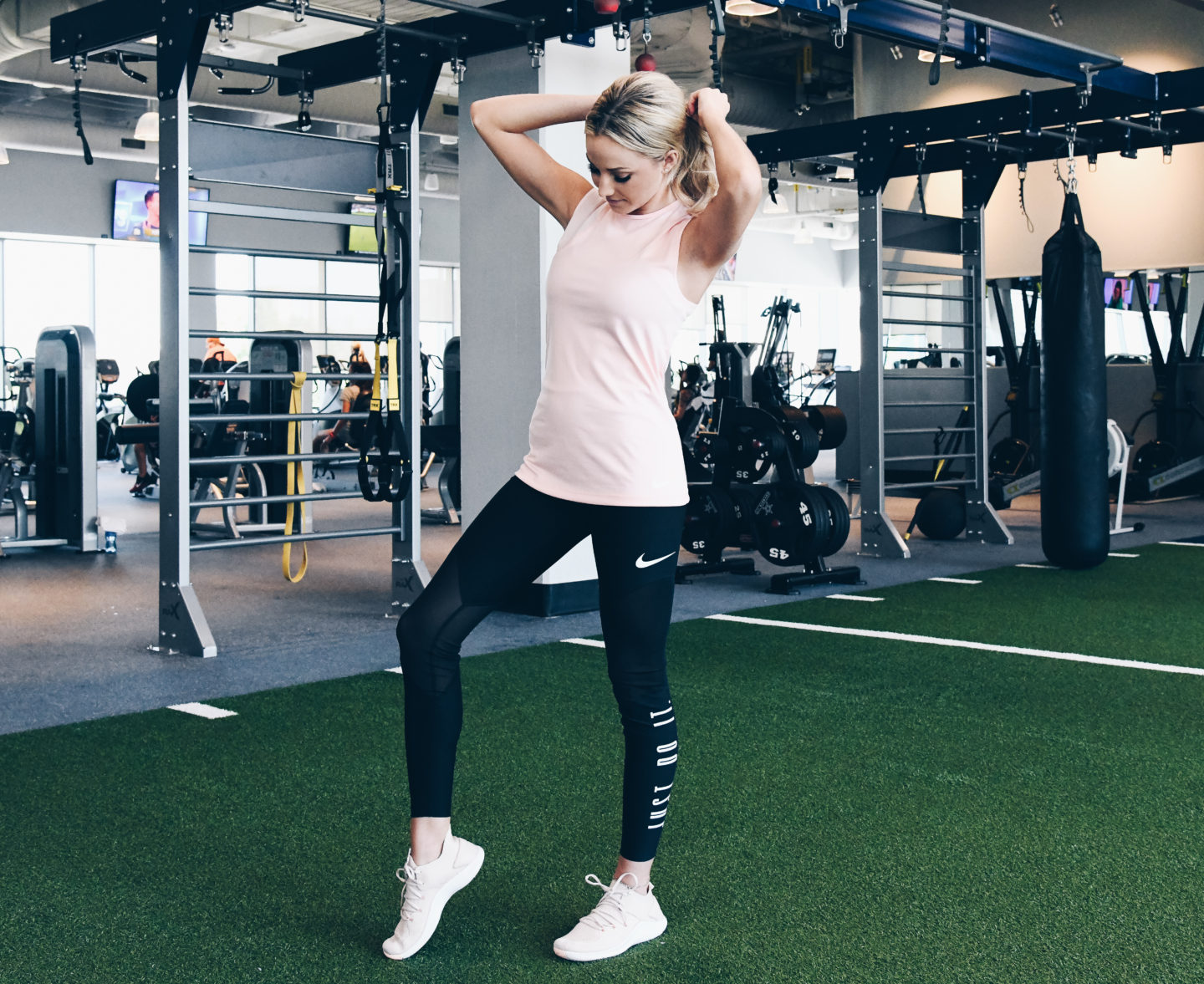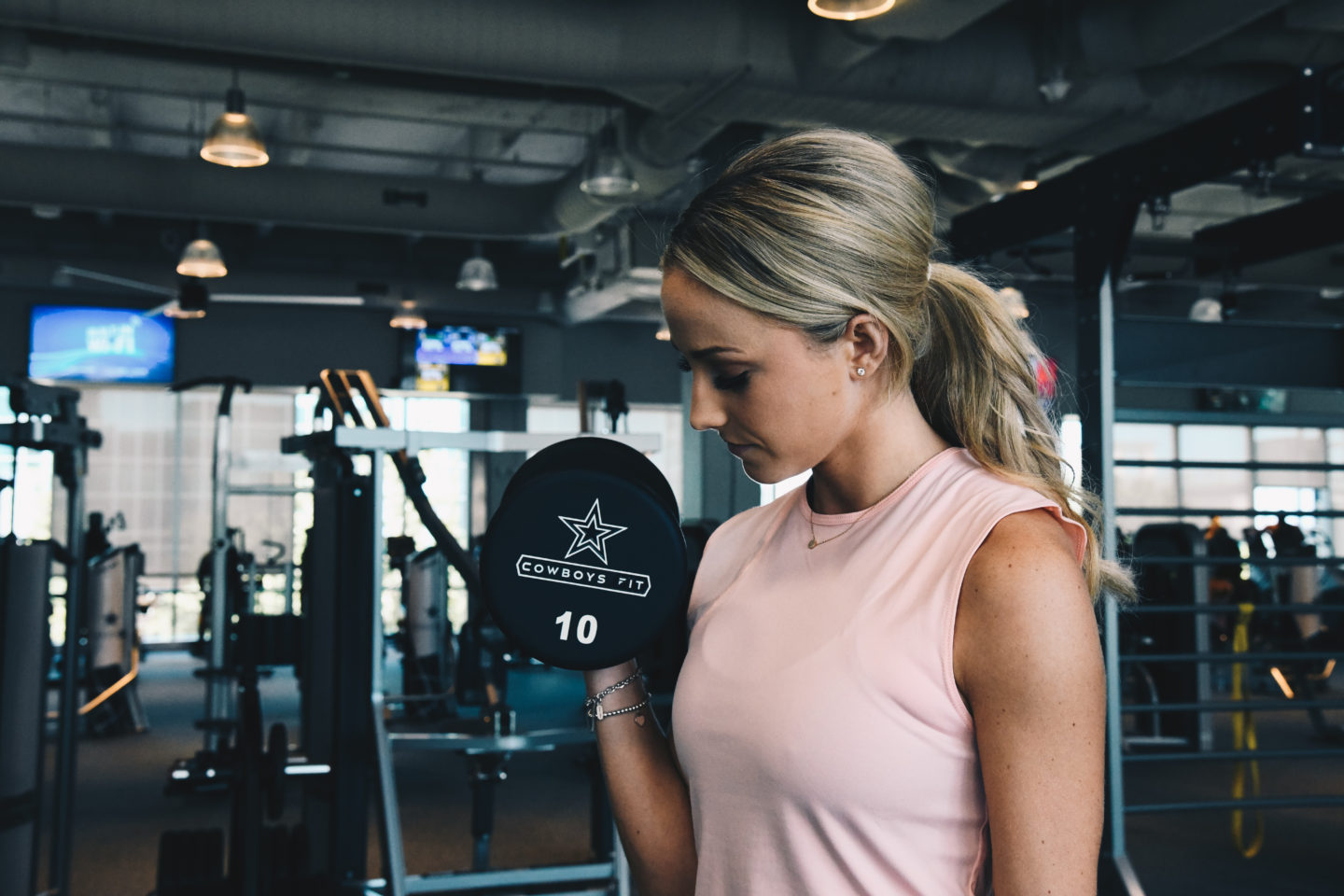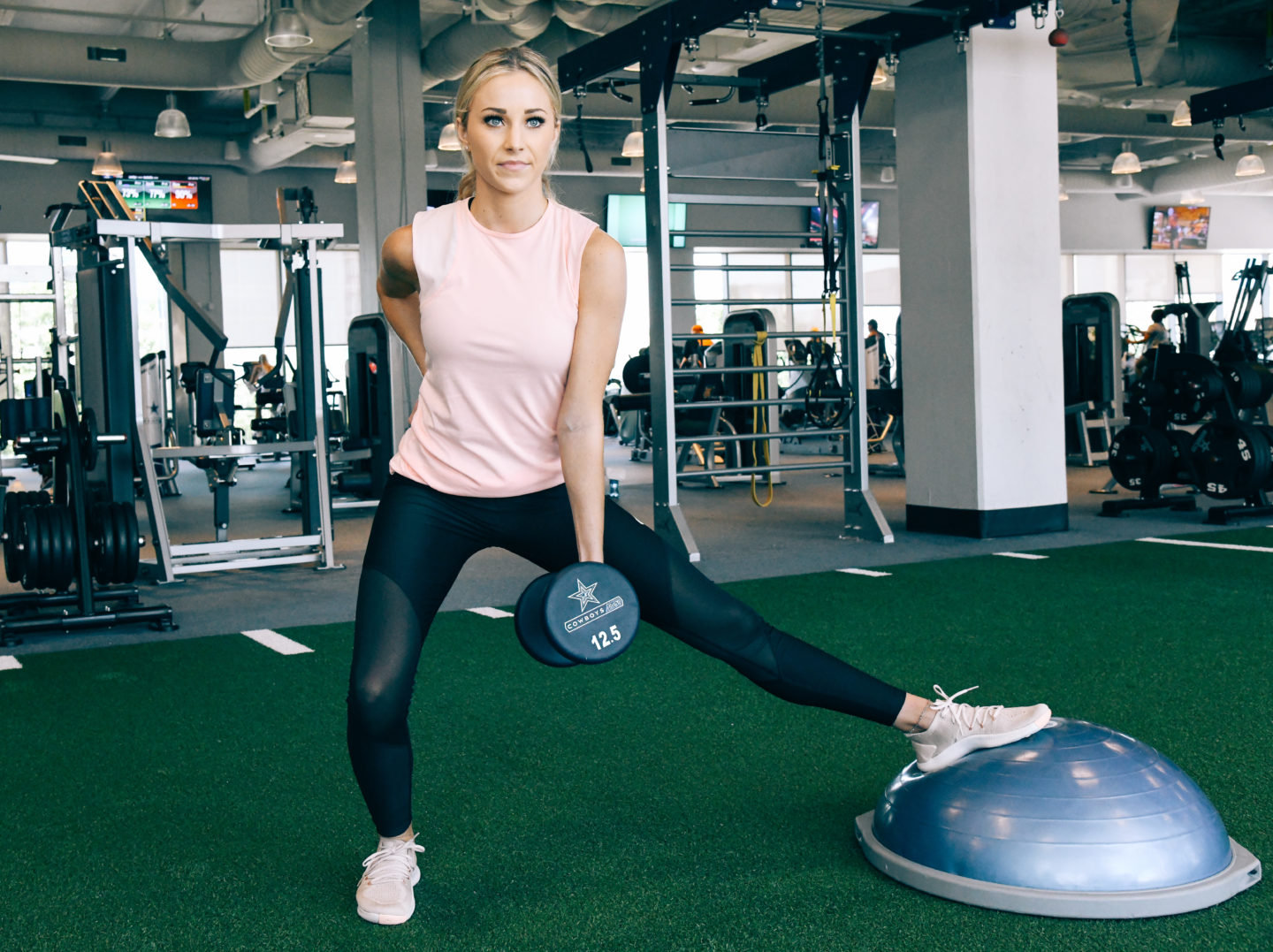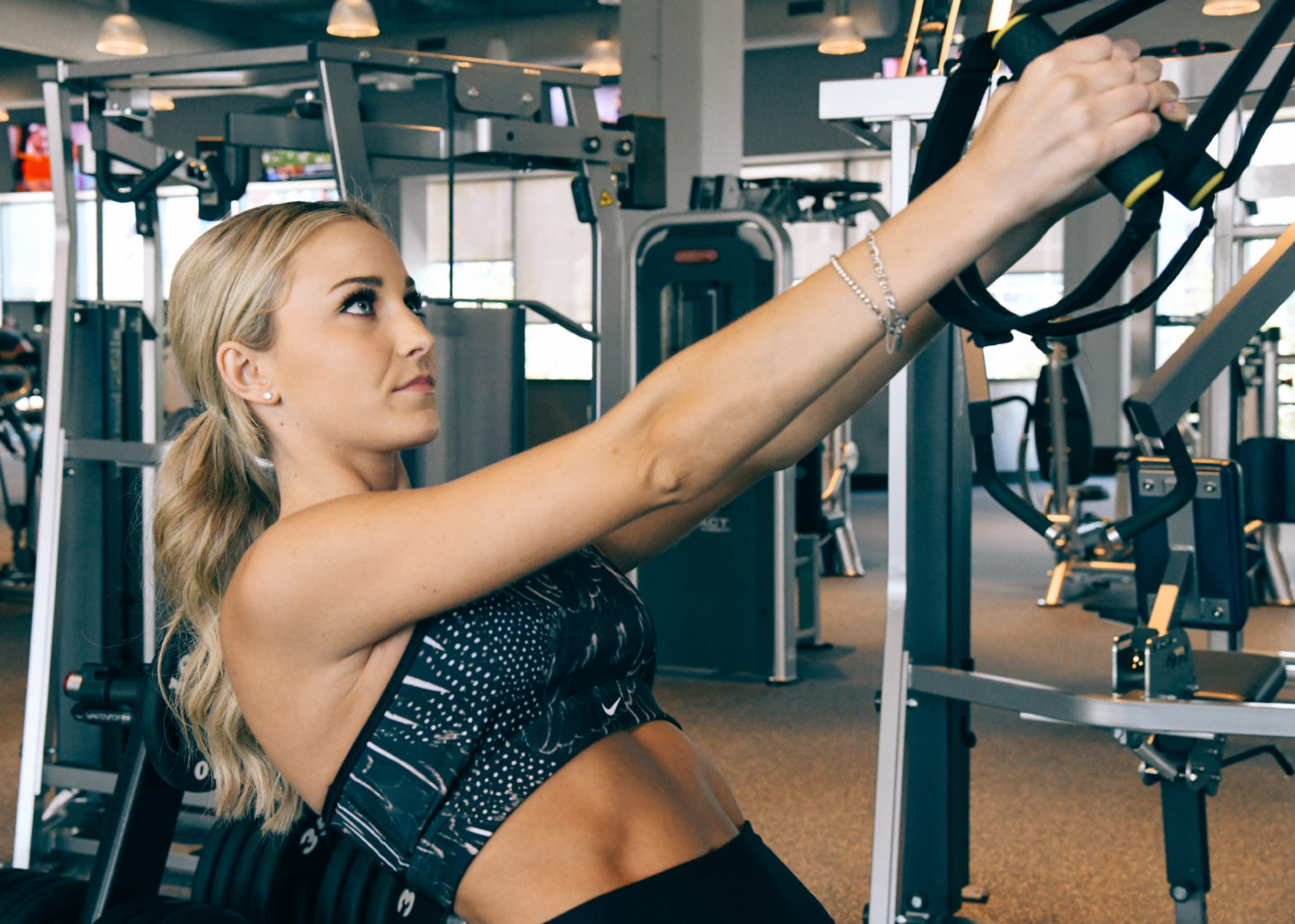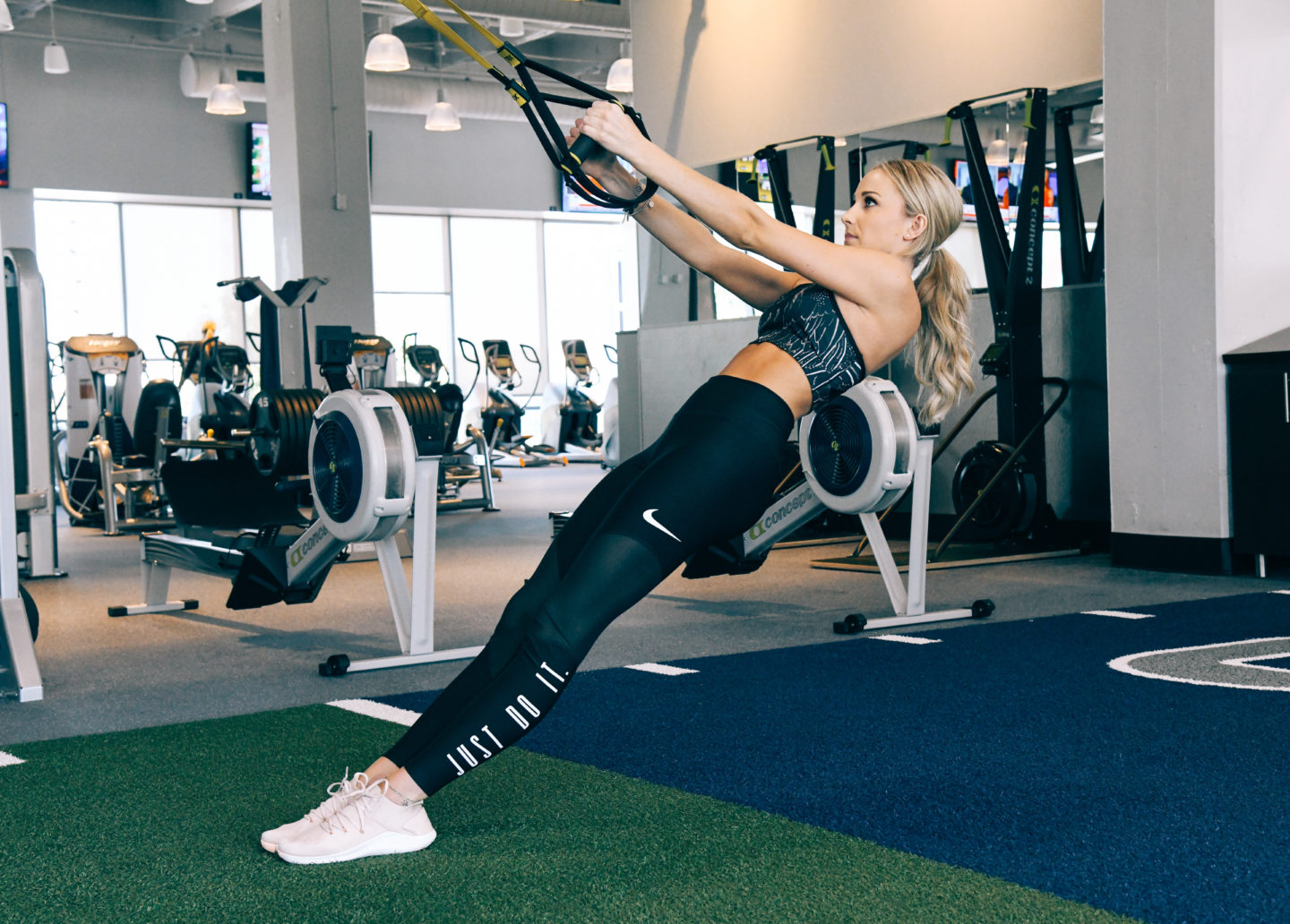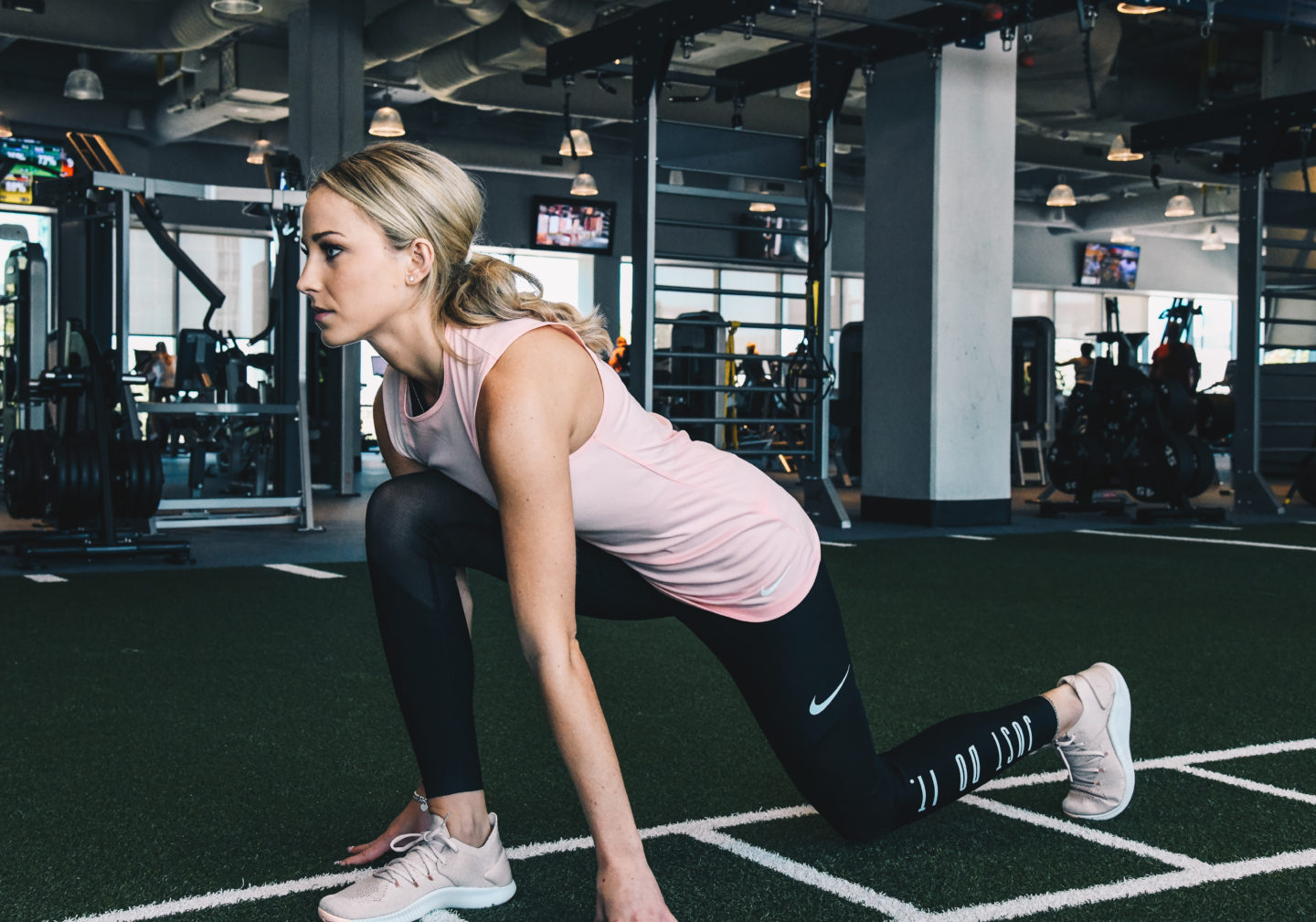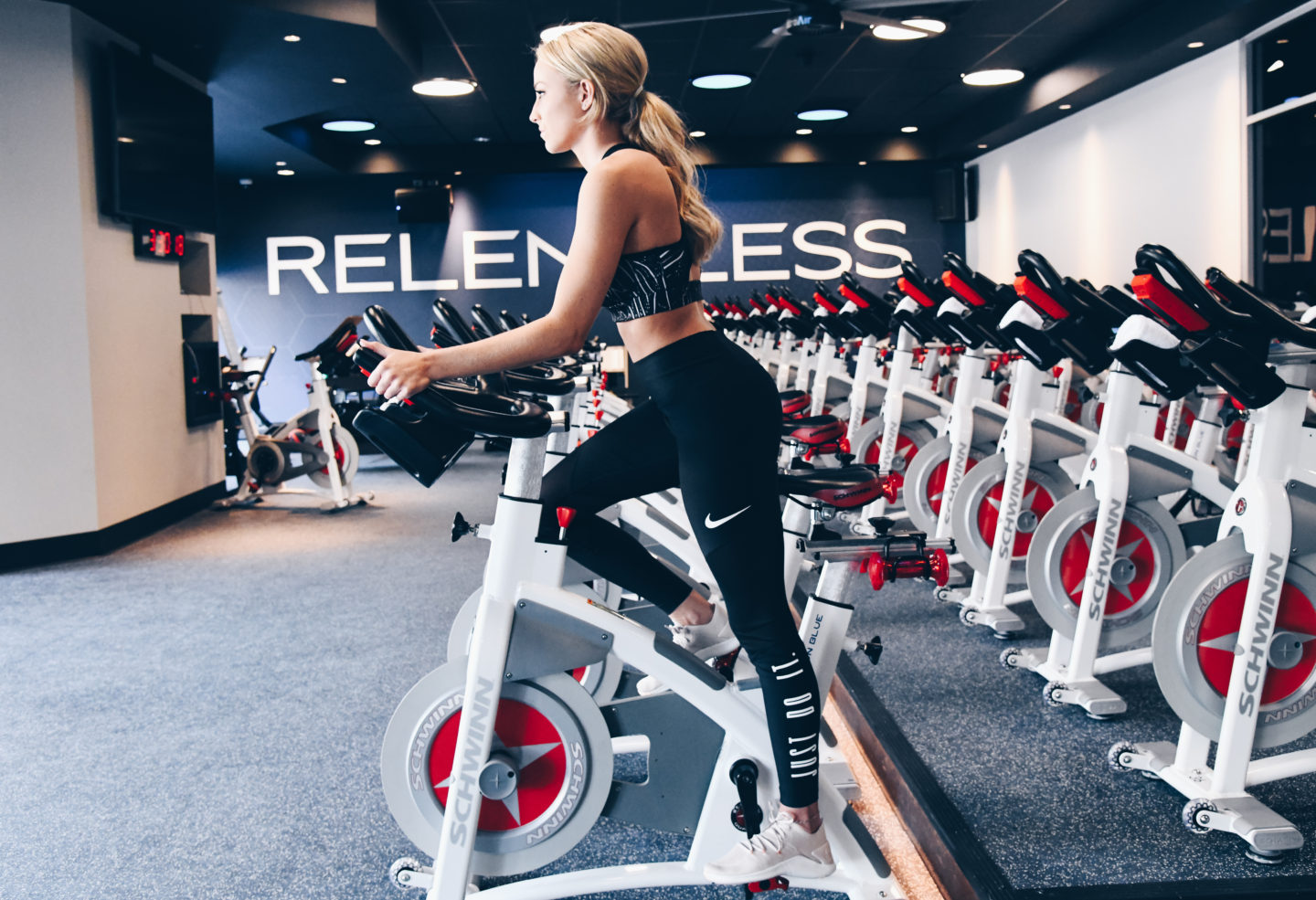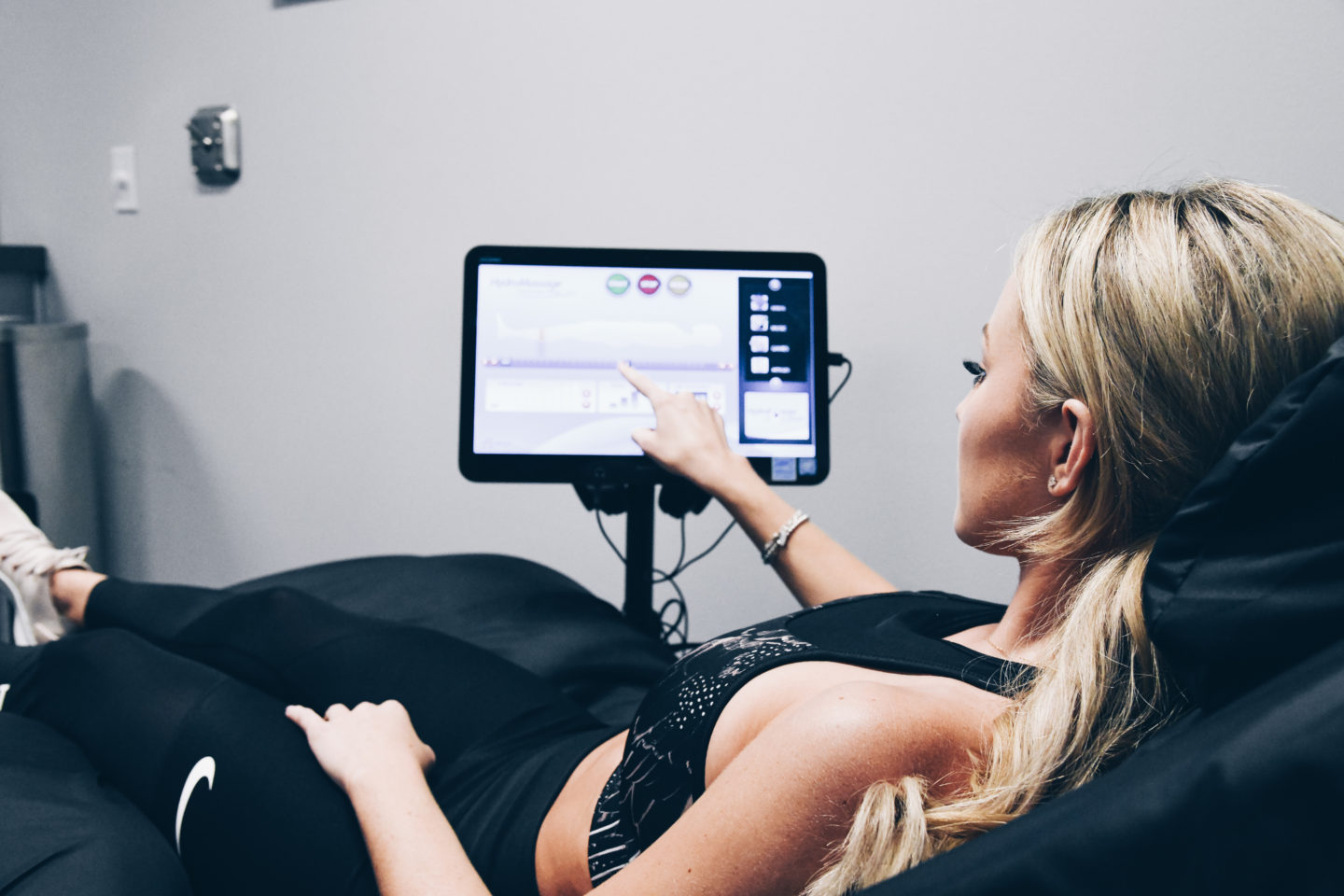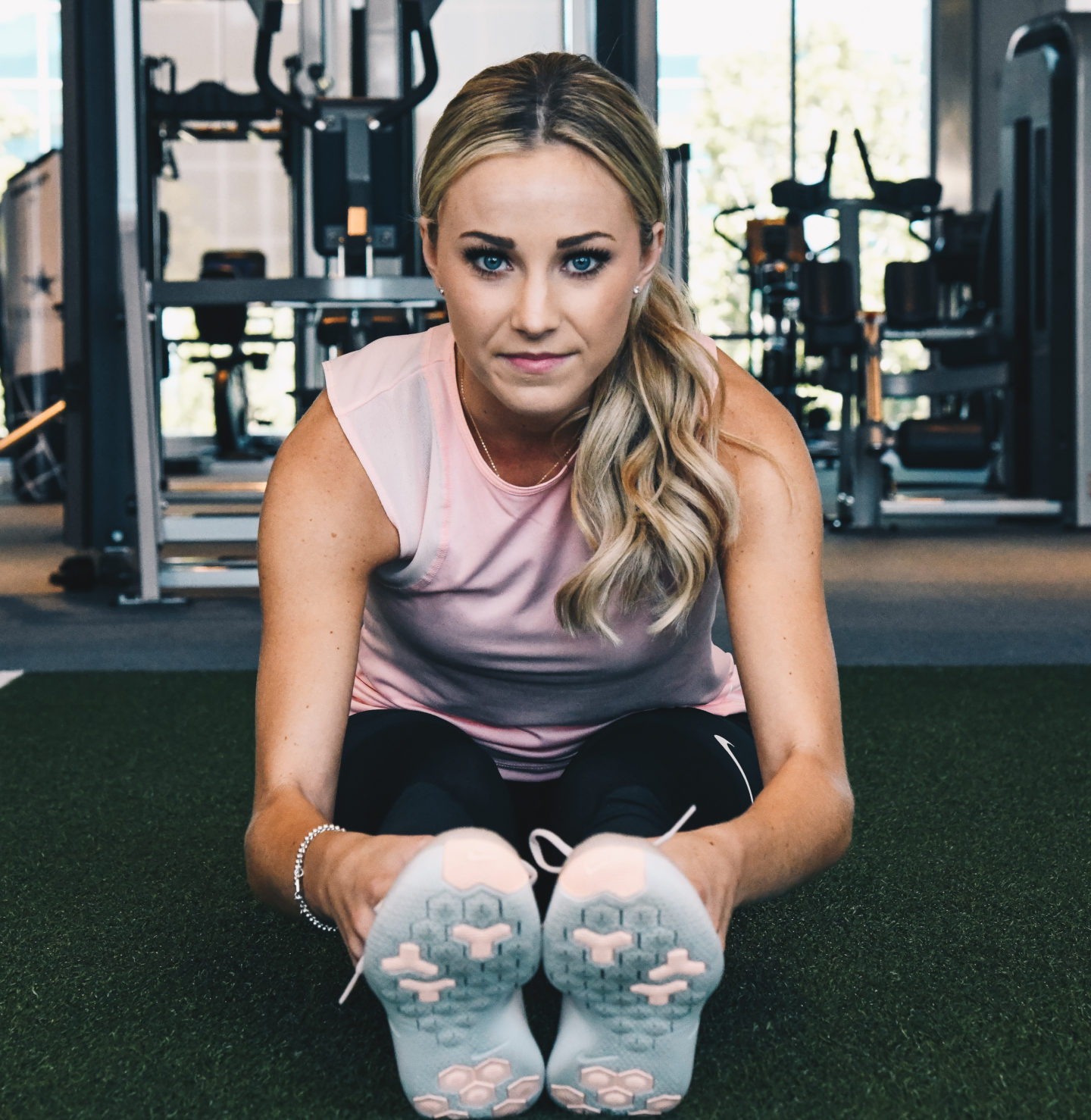 Tank | Sports Bra | Leggings (similar options: #1, #2, #3)| Training Shoes
I'm super pumped to announce that I am a Cowboys Fit Social Ambassador!! For those of you that don't know, Cowboys Fit is a 60,000 sq. ft  workout facility, located at The Star in Frisco, TX (my hometown!!). Growing up a Dallas native and Cowboys fan, I am humbled to have been extended the opportunity to represent & partner with the most valuable sports franchise in the world, right in my back yard. As a brand ambassador, my goal is to deliver more opportunities for Cowboys fans and fitness enthusiasts. 
I have developed such a passion for fitness, health, and wellness over the last few years, so this is the perfect opportunity for me to start sharing it with y'all. Please leave a comment of anything you want to know/see or any questions you have :). I have some fun ideas, but always love hearing content y'all want to see, too! 
GET YOUR GUEST PASS HERE:
3-DAY FREE TRIAL *first time guests, local residents only, must be 18 years of age or older*
---
☆Cowboys Fit Amenities☆
Facilities: State-of-the-art Equipment used by the Dallas Cowboys, 40 Yard Sports Turf, 60,000 Sq. Ft Facility, Group Fitness Classes, Indoor / Outdoor Cycling Room, Health & Nutrition Bar, Heated Rooftop Pool, Rowdy Room for the kiddos, Recovery Lounge
Classes: Group Fitness & Cycling Studios within Cowboys Fit offer boutique-style fitness classes including yoga, barre, HIIT, and more! In the separate indoor & outdoor ride room, a live DJ spins high-energy music from a platform during your class while glass doors open to overlook the plaza, offering an outdoor ride experience.
Personal Training: The elite staff of Personal Trainers is equipped to customize a game plan to achieve your fitness goals. This dynamic team is comprised of former NFL players, cheerleaders and fitness specialists across all disciplines. Let them help you get game day ready.
Recovery: Members have access to the unique recovery lounge, featuring the latest recovery innovations including: Cryotherapy machines, NormaTec, Hydromassage, & treatments delivered by the industry's leading experts.
Locker Rooms: Feature full size vanity stations complete with hairdryers, lotions, towels, and full-size mirrors. The showers are spacious and always clean. Lockers rooms also offer convenient key-free lockers! Saunas are located within locker rooms as well.
Fuel Zone: A freshly prepared protein shake is the best way to cap off an intense workout! Fuel Zone offers healthy snacks and entrees as well!
Nike At The Star: Perfectly positioned right next door to Cowboys Fit. They always carry an excellent selection of the newest workout gear. Might as well look good as your putting in the work to feel good!
---
Go Cowboys!
-P