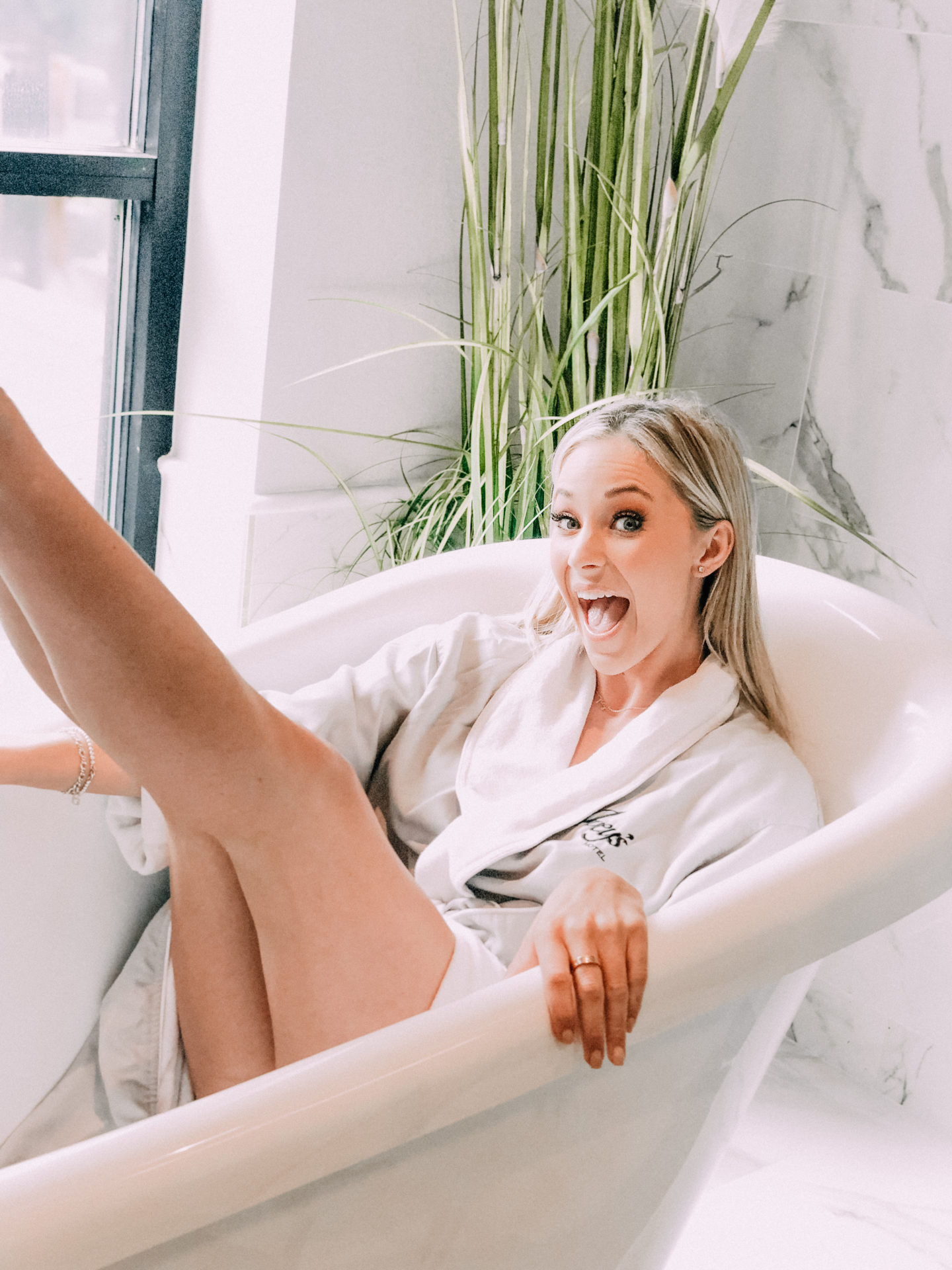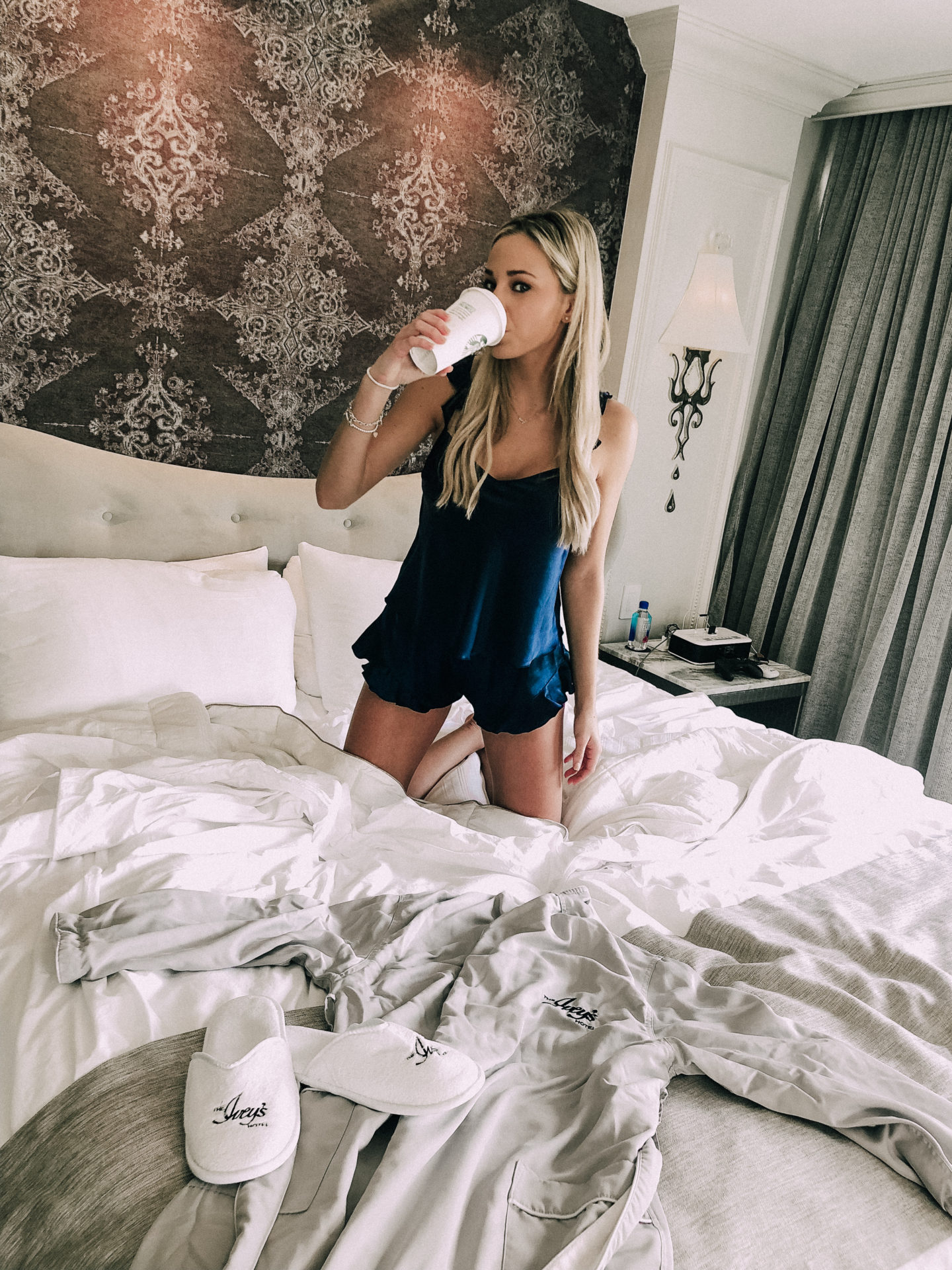 The Ivey's Hotel 
I just got back from North Carolina (again) to visit Nolan! While the first three days were filled with baseball, we managed to escape for two nights and road-tripped to Charlotte (only about a hour and a half drive from Winston Salem, where his new team is located)! We had the pleasure of staying at The Ivey's Hotel, a boutique hotel located in the historic Ivey's building in Uptown Charlotte, NC. Expect to receive a warm welcome from the entire Ivey's staff, whose attention to details will leave you feeling perfectly pampered.
The Ivey's Socials: Instagram • Twitter • Facebook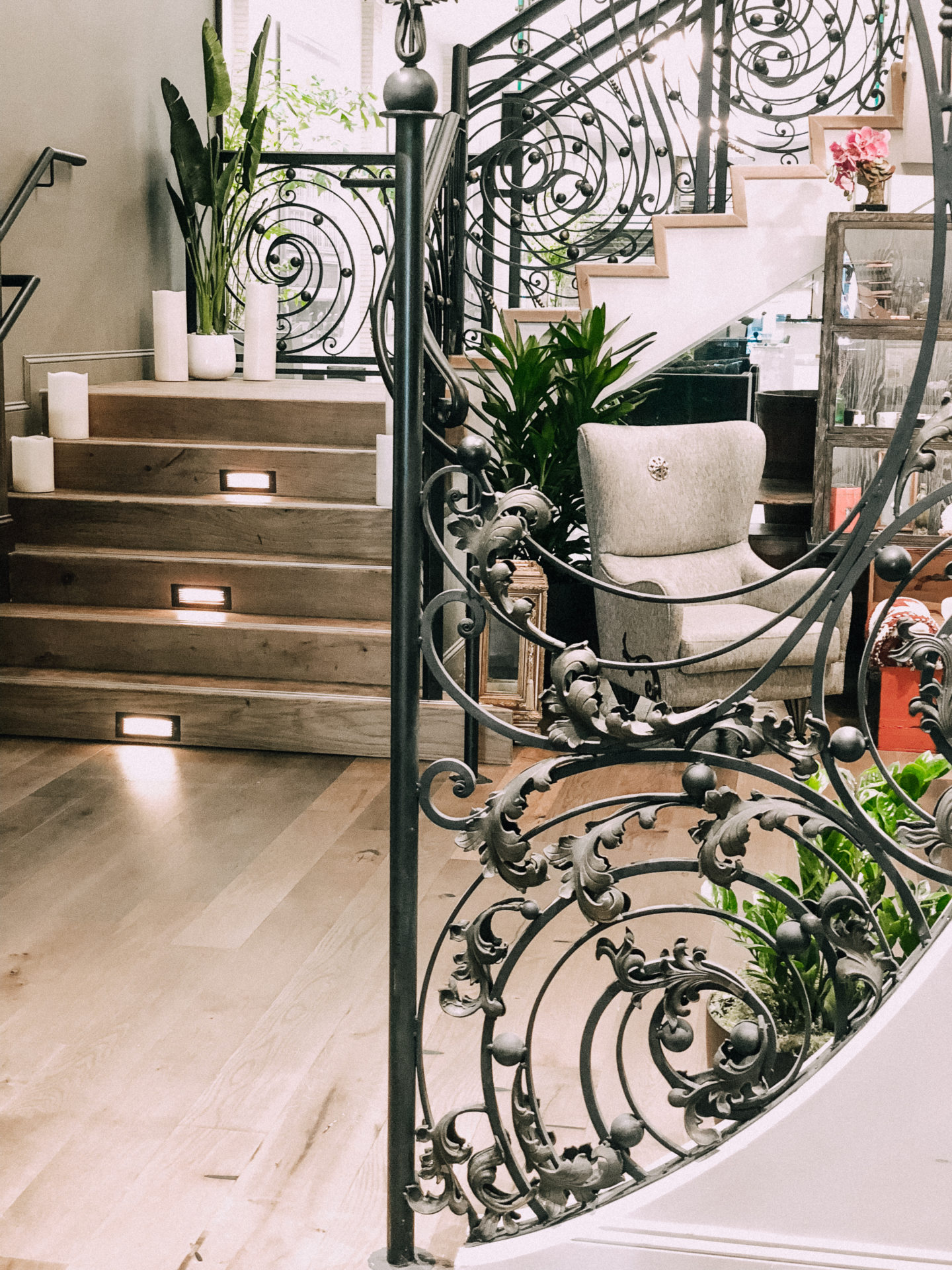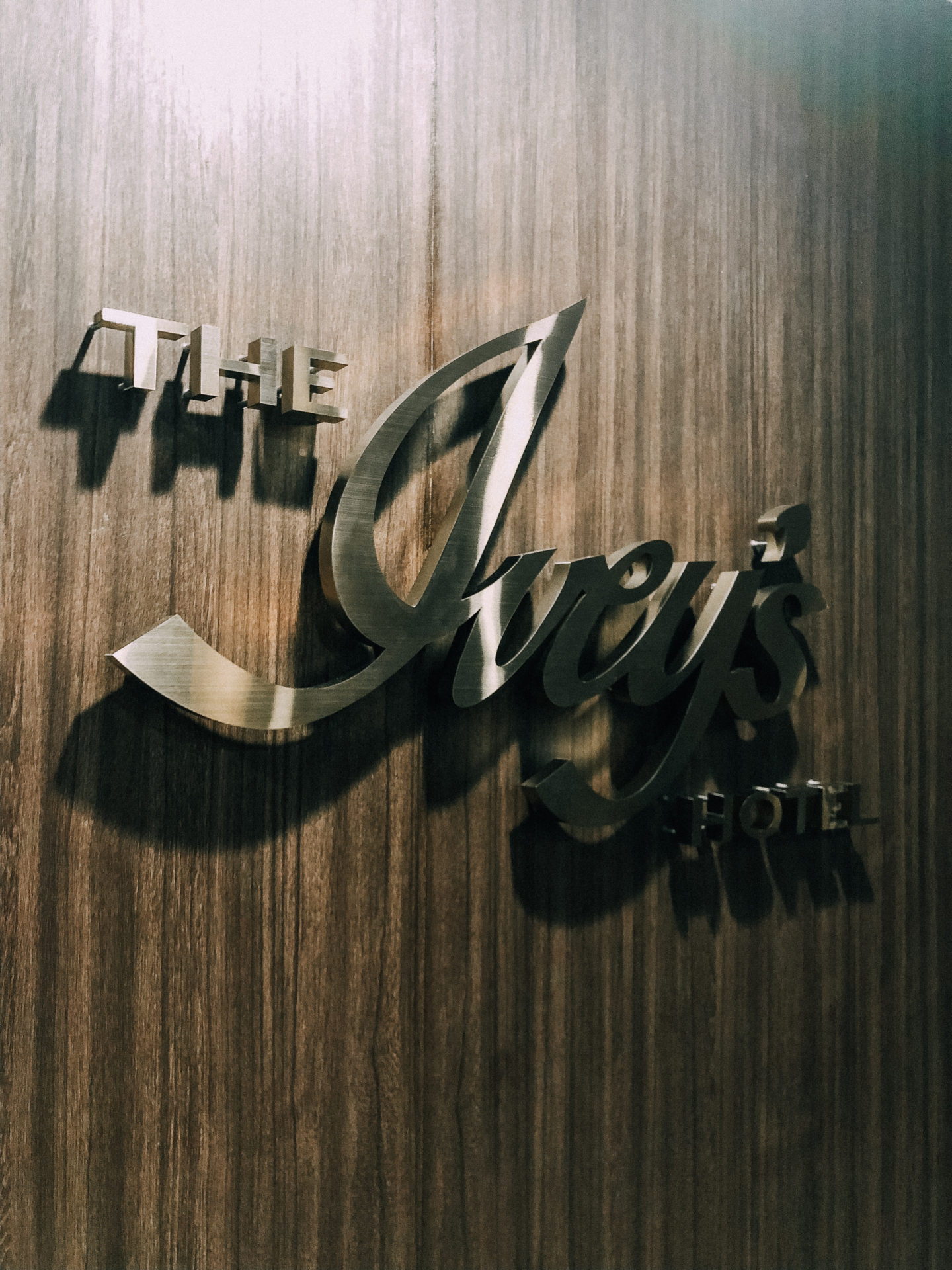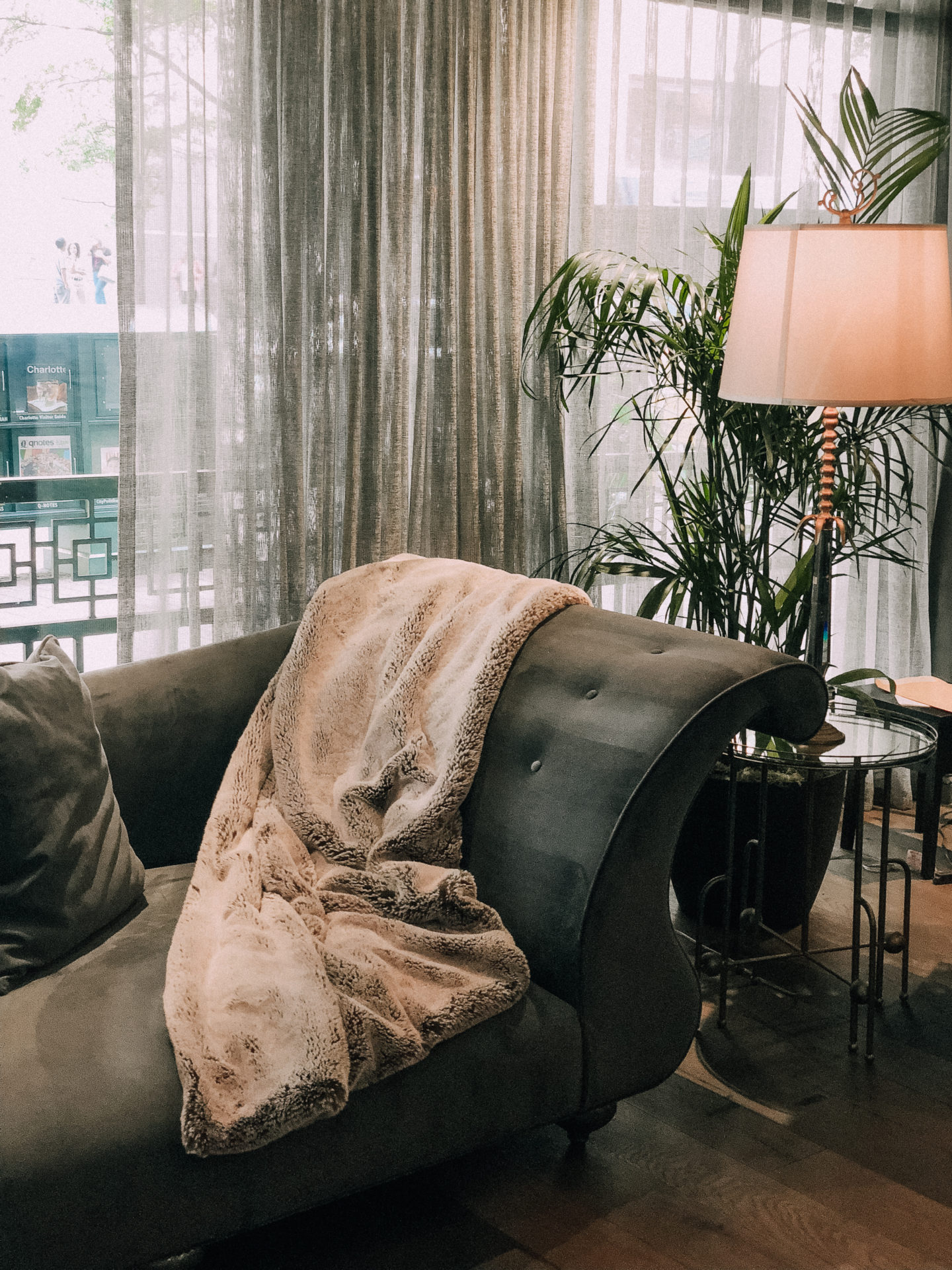 There's a fitness center on site for those who like to *somewhat* stay on the grind while traveling. The Library Lounge is the perfect space for a comfortable escape from busy city life throughout your stay. Guests can enjoy continental breakfast served daily, which showcases local favorites – such as Amelie's bakery pastries and Pure Intentions Coffee. In the evenings, guests can unwind with complimentary wine and cheese reception, featuring hand-selected wines and paired cheeses (count me in!).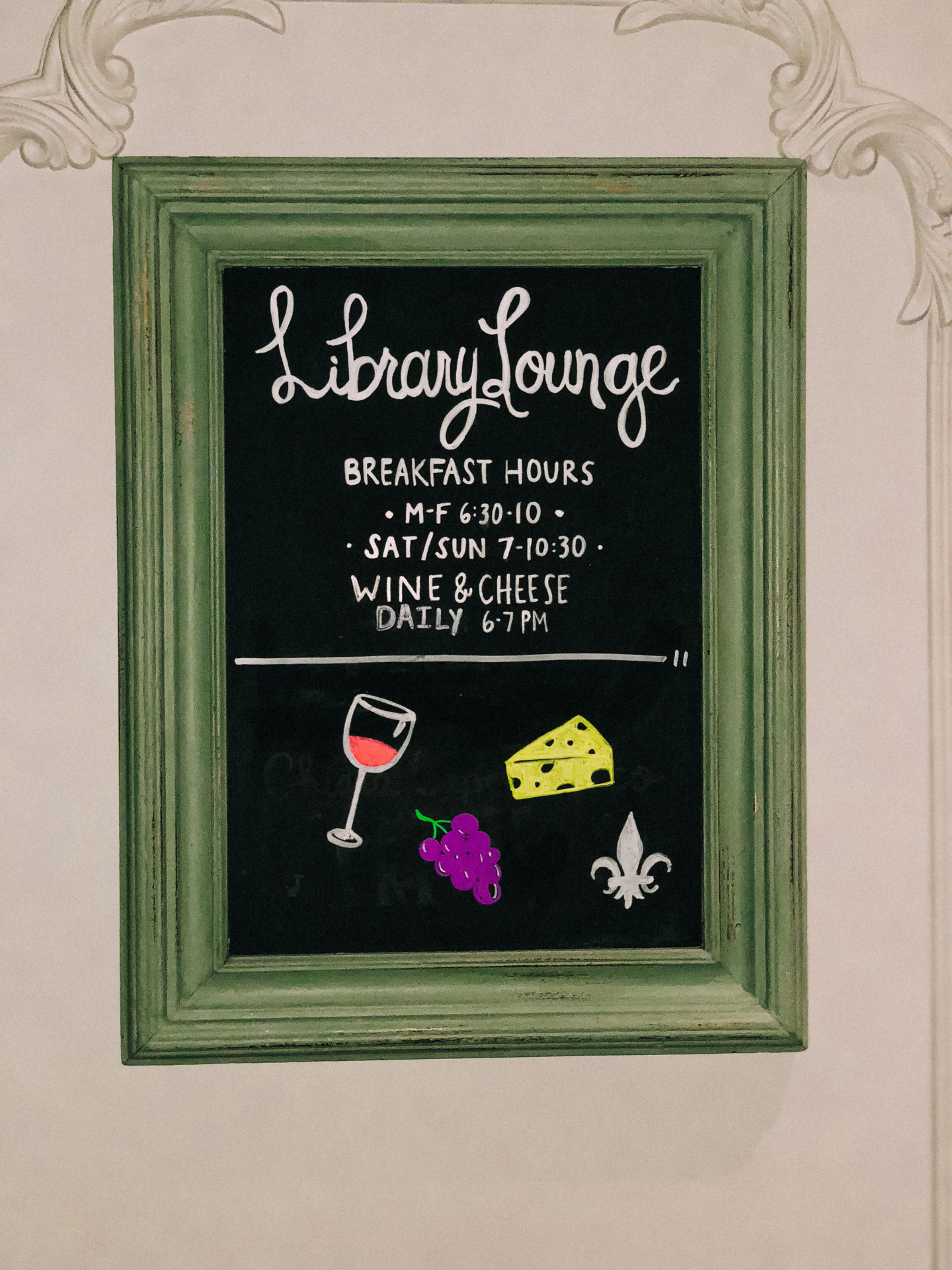 We enjoyed a gorgeous City View Room, overlooking city life on 5th and Church Street in the heart of Uptown Charlotte. Some of the upscale amenities in the room include crystalline, soundproof windows with soft light peeking through (#selfie), twice daily service, 55″ Sony 4K television with bluetooth connection, custom designed desk area with built-in connections, Lutron controlled lighting, Nespresso Machine with pods, aromatherapy, in-room safe, stocked mini-bar, Dean & Deluca refreshments, spa-like bathroom with Mistral bath & beauty products, Frette linens and towels, custom century old floorings, elegant furnishings, one-of-a-kind artworks, and plush bedding.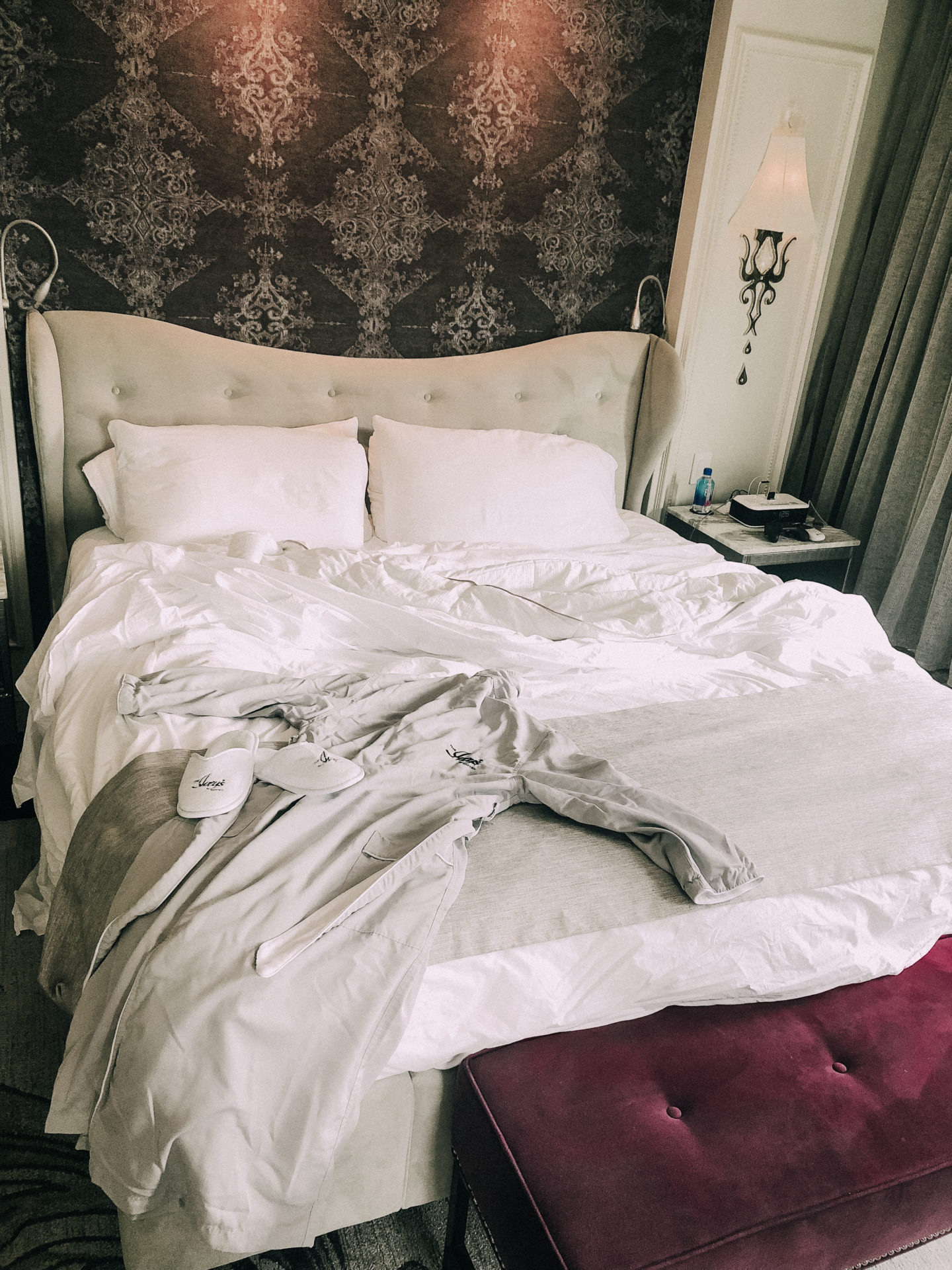 You'll probably notice that I was OBSESSED with the light fixtures located throughout the whole property…I'm currently designing my new apartment in Uptown Dallas and loving all things home decor + interior design!!! One of my favorite perks about staying at The Ivey's was how conveniently close we were to anything we wanted to do! We walked everywhere that we wanted to go and had easy access to all the Queen City has to offer! *Ladies, take it from me and pack comfortable heels/wedges…I learned the hard way*
Starbucks is right next door to the property, as well as an ATM which is very helpful if you're like me and always forget to get cash before a trip. Overall, an excellent selection of restaurants and nightlife!
---
Sophia's Lounge *voted best upscale bar & place for a craft cocktail, 2018 by Charlotte Magazine*
We decided we wanted to stay on-property the night we arrived, so we headed down to Sophia's Lounge for cocktails and appetizers! Named for Queen Sophia Charlotte, Sophia's offers a royally outfitted setting in the heart of Uptown on 5th Street in The Ivey's Hotel. The atmosphere and decor have such a unique vintage, yet chic vibe. Next time you're in Charlotte, you have to check out Sophia's Lounge!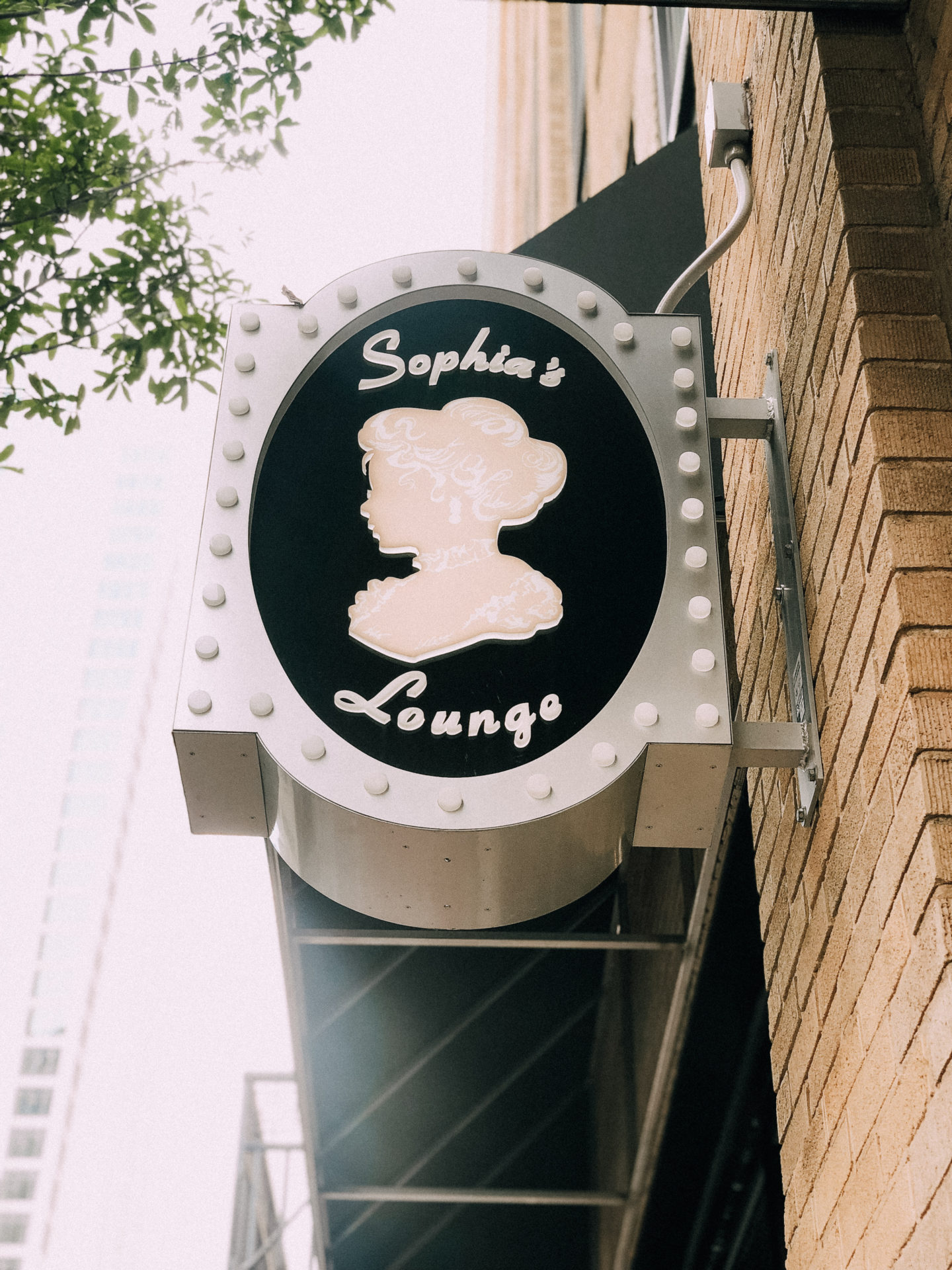 DRINKS, round one: "Where Is The Honey" + "Par-Tea In The USA" (crafted cocktails)
APPETIZERS: Charcuterie and Artisanal Board + Filet Mignon Toast – for him
DRINKS, round two: Kiona, Cabernet Blend + Higher Education (crafted cocktail)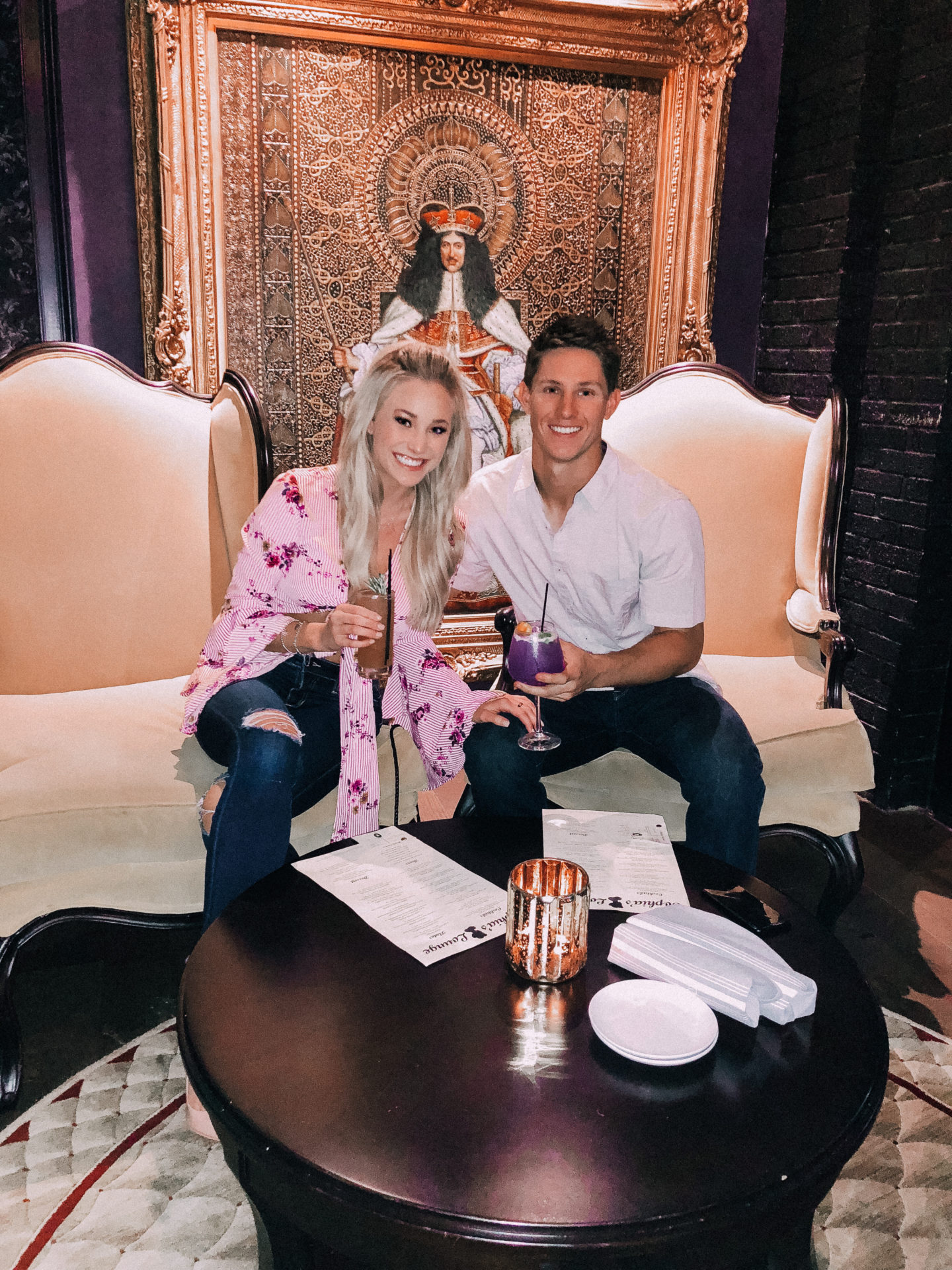 This top is the cutest ever and is on sale for under $30! Linked below.

---
Exploring Queen City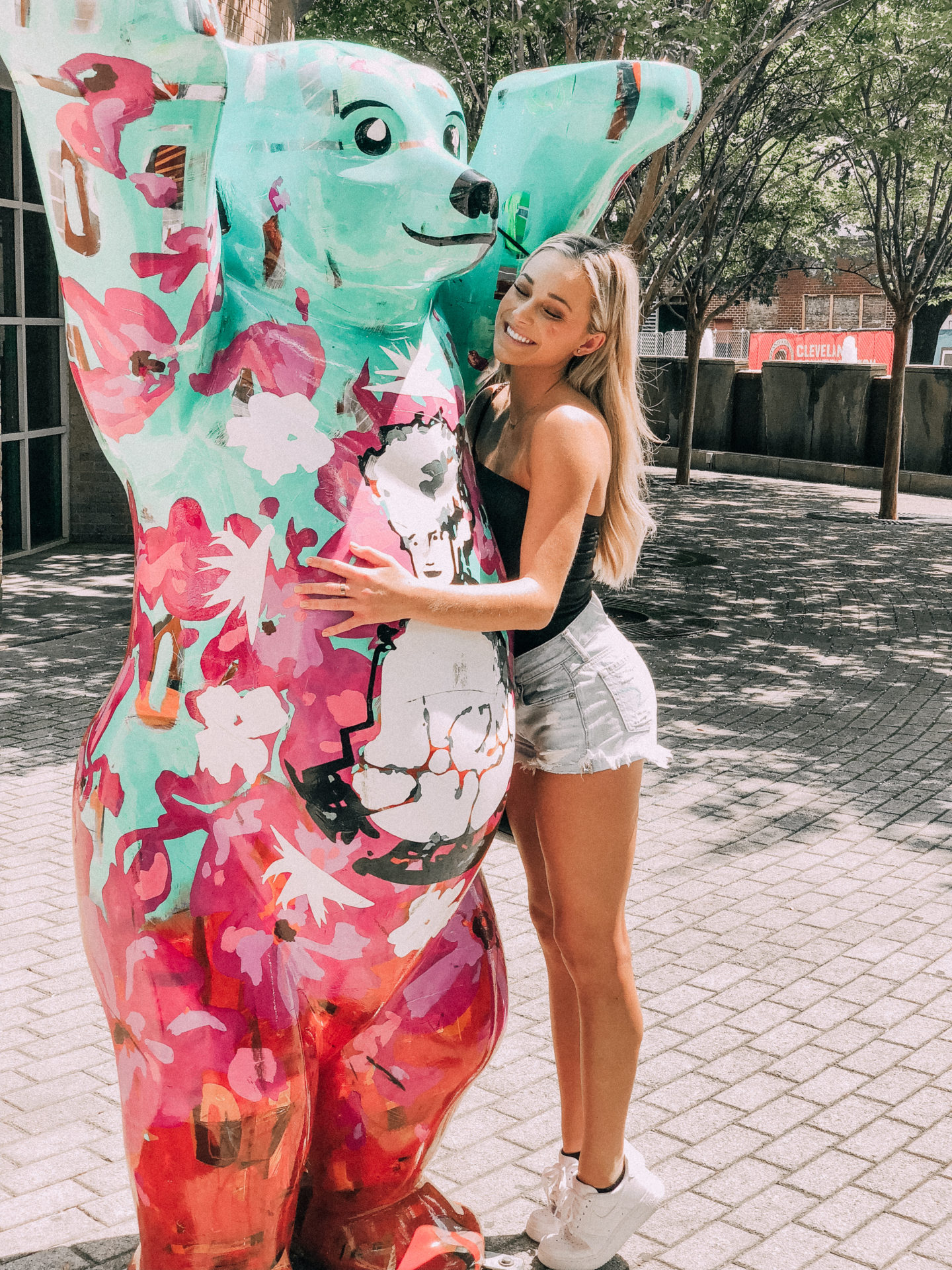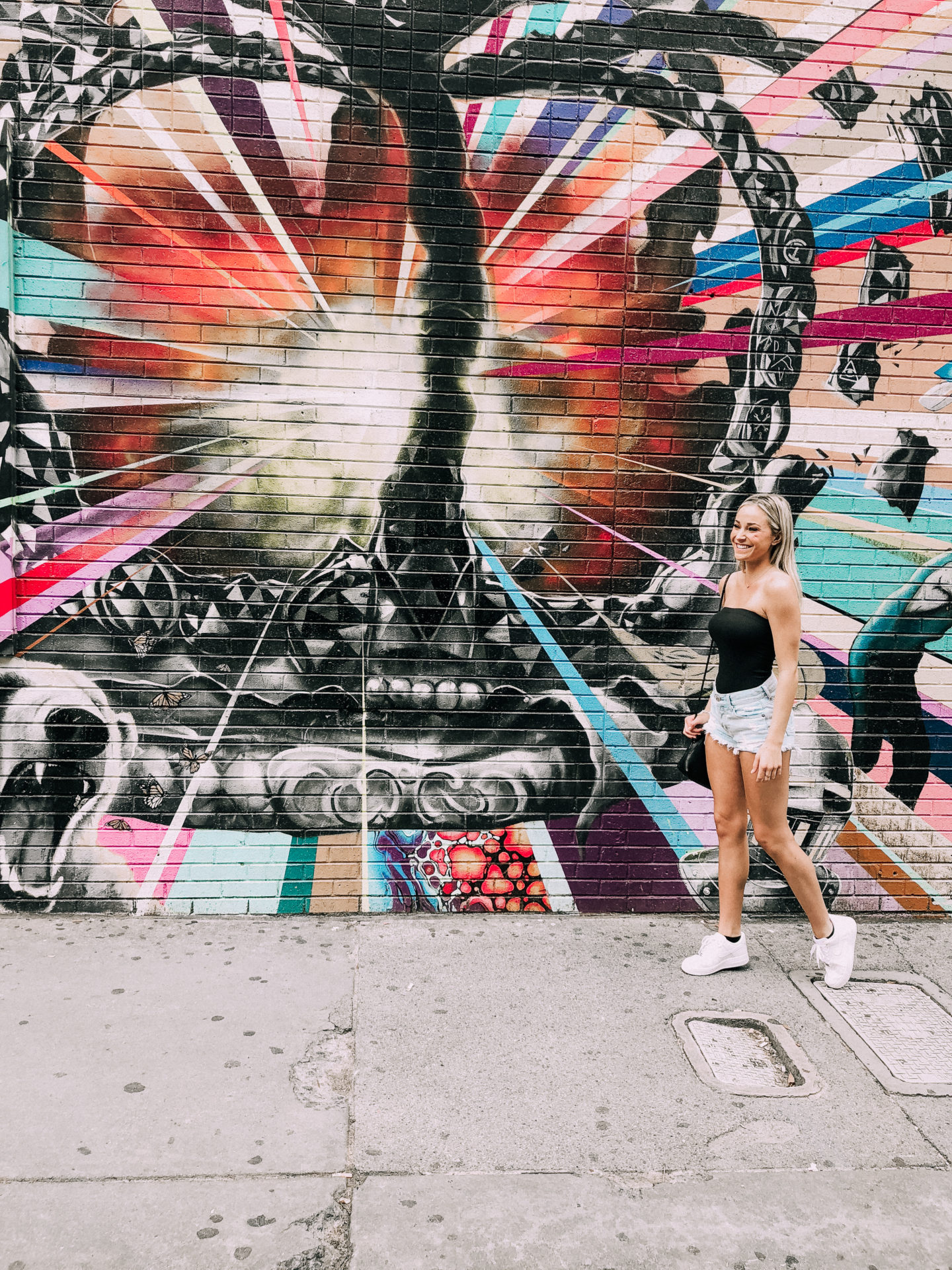 My new Nike AirForce 1's were for sure my 'go-to' shoes on this trip. They were perfect for travel, games, and roaming around the city! I would recommend sizing down half a size. I'm usually a size 7 in Nike running/training shoes and I sized down to a 6.5. I even think I could've sized down to a size 6, but I wanted to bring them on this trip, so I just wear a thicker sock with them, haha!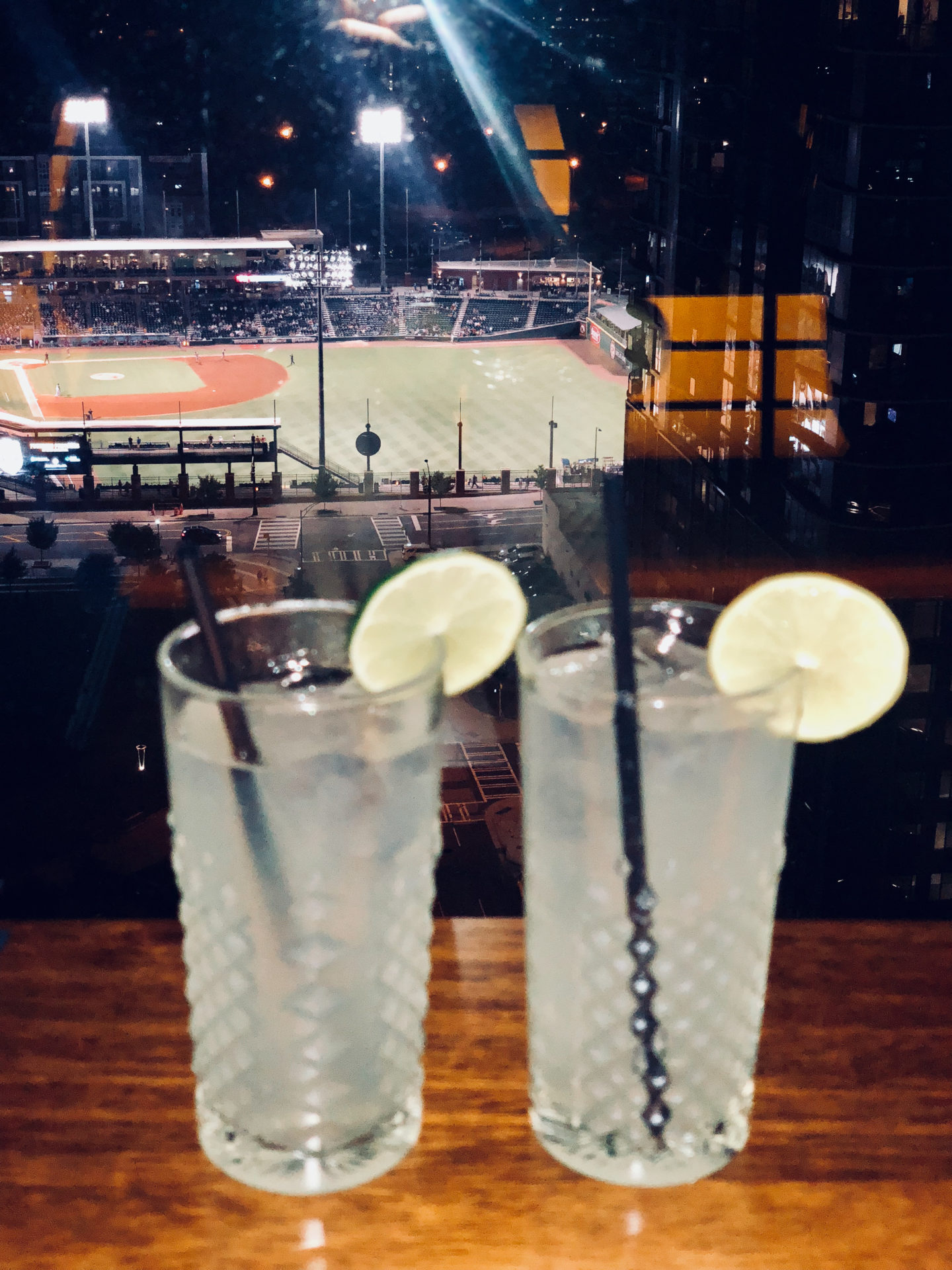 On our second night, we dressed up a lil' bit for date night! We went to dinner at a local italian restaurant and then headed to Merchant & Trade, a rooftop bar/lounge overlooking Downtown Charlotte and BB&T Ballpark! We even got to catch the end of the Charlotte Knights game. #ball #is #life
My dress is from Dear Hannah, a local boutique in Dallas & Fort Worth, but I linked similar options below. I also went ahead and linked Nolan's outfit (similar) for all you ladies who shop for your man, and/or for any of the guys reading this post, lol.
My OOTN:

Nolan's OOTN:

---
TRAVEL OOTD'S


The day before my trip I was roaming around at Target and found this backpack. I thought it was a cute + affordable alternative to the Tumi backpack that I just can't justify spending $$$ on right now. After using it, I'm not sure how I ever traveled without it! It's SO spacious and holds so much! I somehow managed to cram my makeup bag, laptop + laptop charger, snacks, my travel jewelry bag (I never put this in my check bag – too scared of something happening to it), wallet and a few other random items in it. My mom found this fashion scarf and tied it on for me, which I think totally made the bag! You could totally add whatever cute keychain/scarf to personalize it up a little bit! This fun DIY project is under $50 in total!

This was also my first trip to use my new Aimee Kestenberg Star Journey hardcase luggage – needless to say, I'm. in. love. Not only are these pieces so cute & swaggy, they're super durable! There are a few other colors and design styles for the hardcase luggage – I've linked some below :)! I purchased the set of three, which comes with a 20″, 24″ and 28″ hardcase luggage. 

---
Thanks so much for reading & reliving this trip with me!! You can shop pieces from all my looks below.
Until the next adventure…
---

---