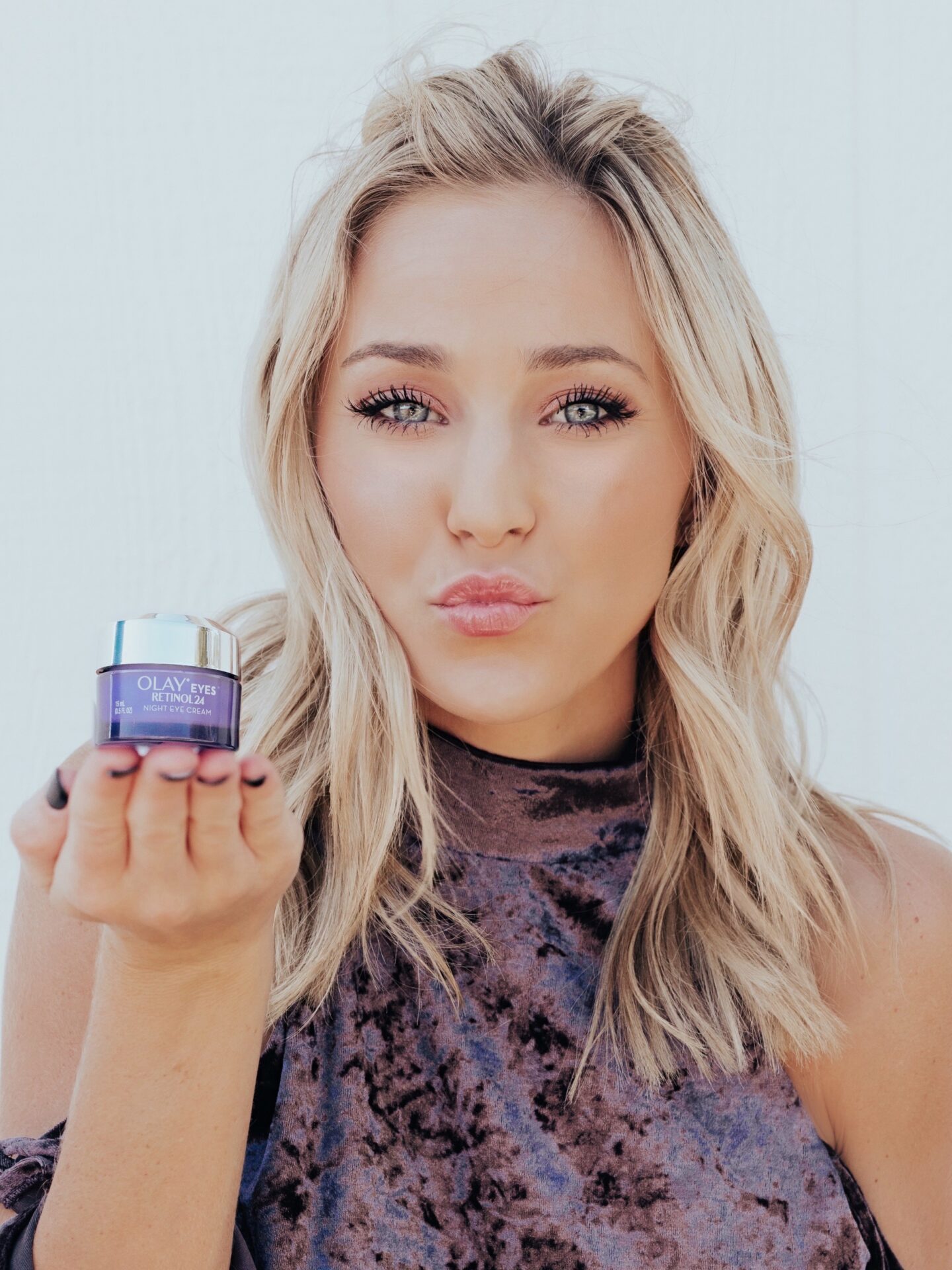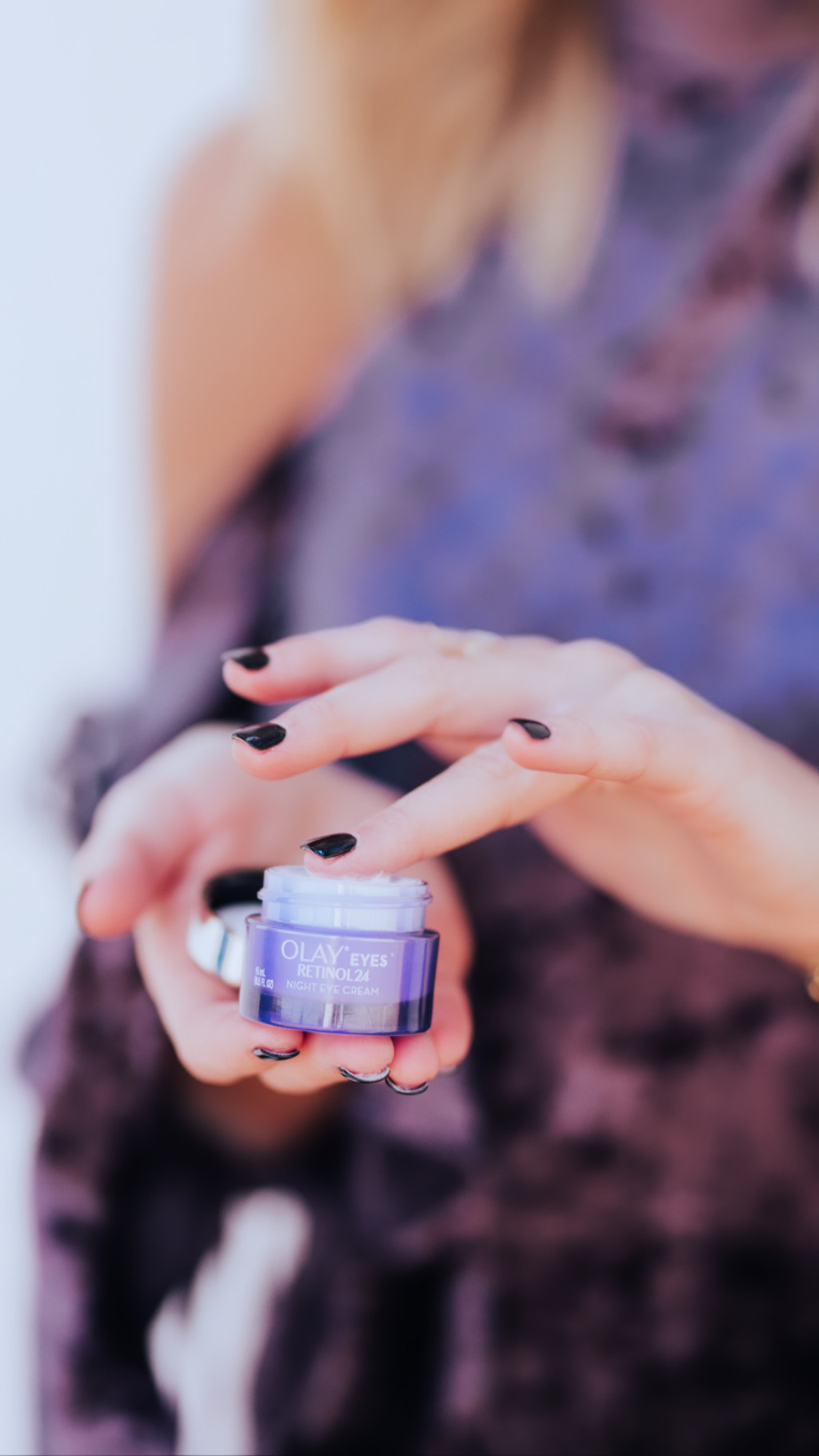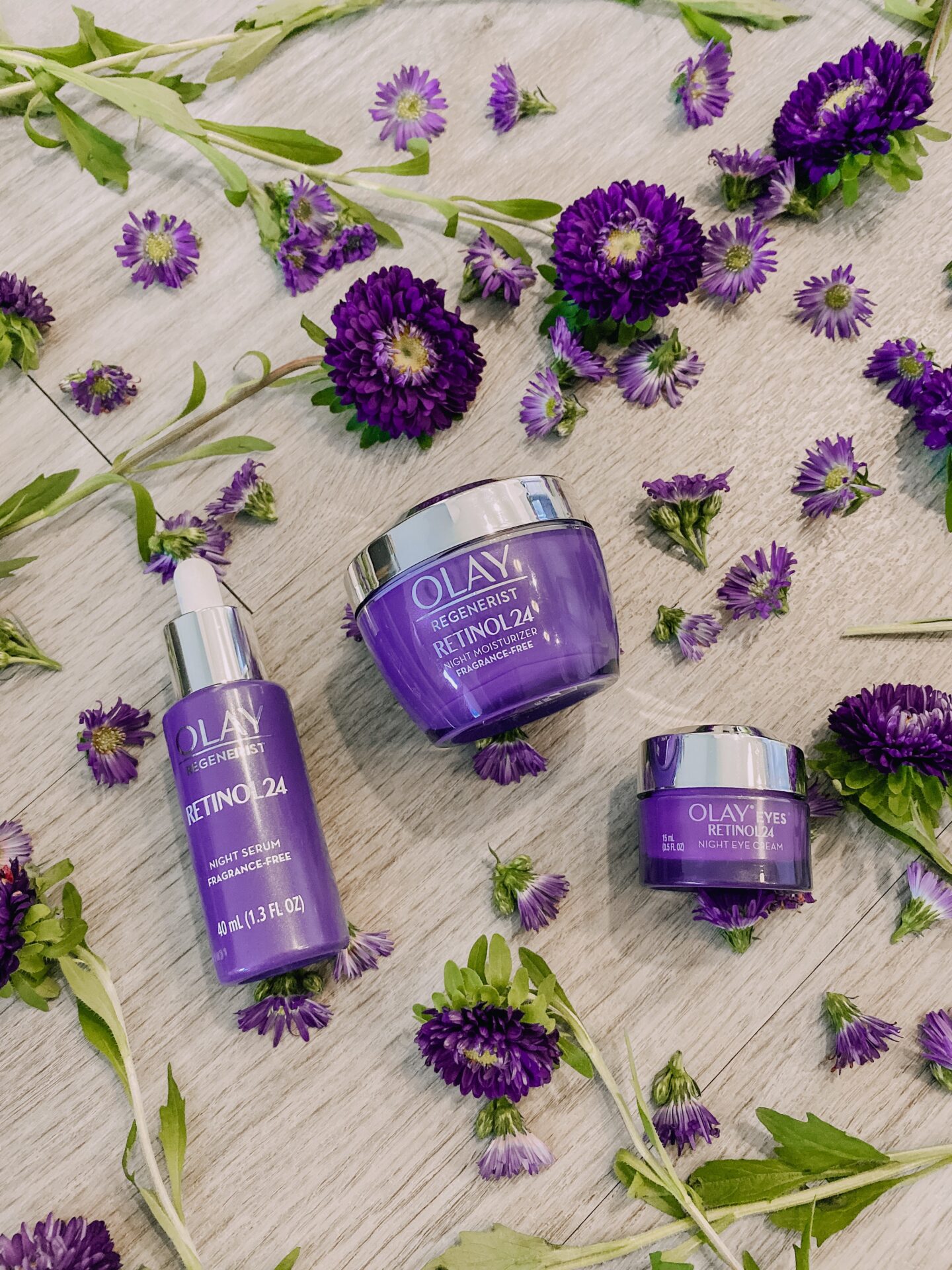 ---
Fun fact: Retinol is the #1 most searched skin care ingredient on Google and is the #1 most dermatologist recommended ingredient. With that said, I'm so excited to introduce the new Olay Retinol24 collection! This collection was created to give women products that improve fine lines & wrinkles, smoothness, brightness, firming, dark spots, and pores at an attainable/affordable price.
WHAT IT IS: Olay's Retinol24 collection is a trio of products made up of: Night Facial Cream + Night Eye Cream + Night Serum. What sets these products apart from other retinol products is that they are gentle while still delivering results, making it easy to find the perfect place in your current skincare routine. In fact, they are so gentle, you can use it every day with virtually no irritation at all. Formulated with Vitamin B3 + Amino Peptides + Retinol complex, these fragrance free products deliver 24-hour hydration, so you wake up every morning to smoother, brighter, and more radiant skin (sign me up)! Olay recommends using the product of your choice daily for 28 days to see a true skin transformation. I've been using the Night Eye Cream for a few weeks now and I've already noticed a transformation. The thing that's standing out most to me since incorporating the eye cream into my nighttime skincare regimen are the firmness and reduction of dark circles around my eyes… needless to say, I'm eager to see how the results continue to look after a few more weeks of consistently using the product!
Most retinol products are expensive, but you can start incorporating the Olay Retinol24 product of your choice at a very affordable price. For example, you can sub your current night moisturizer for the Olay Retinol24 Night Facial Cream or add the Retinol24 Night Eye Cream at the end of your routine like I did! Click here to start browsing and select which product you want to start subbing/adding into your regimen.